By Shilpi Chakravarty
Agriculture has the power to give maximum employment to people in India. This can be only done by digitizing the sector and geospatial technology is a key factor to make this happen.
Technologies like GIS, GPS and remote sensing are widely used in agriculture all over the world. India though catching up gradually and the technologies being used in some areas like the Indian state of Punjab, the country needs to fully optimize  application of new and contemporary information, geospatial and communication technologies (ICTs) for rural and agricultural development.
Giving an example of how India is taking steps to digitize agriculture, Dr Ranjana Nagpal, Deputy Director General, NIC at Krishi India 2019 Expo talked about Soil Health Card Scheme. Launched by the Government of India in 2015, the scheme's main motive is to issue soil cards to farmers which will carry crop-wise recommendations of nutrients and fertilisers required for the individual farms to help farmers to improve productivity through judicious use of inputs. The health card can be seen on the Soil Health Card's dashboard.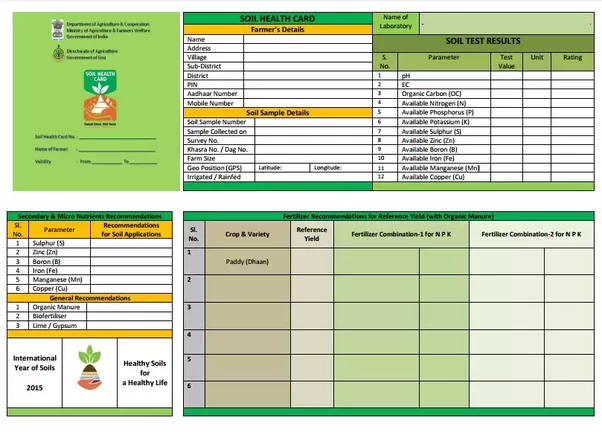 Terming agriculture as the biggest user of GIS, Dr Nagpal said, "Data of the soil can be collected with mobile apps. Maps based on GIS can be seen for various parameters on the website."
Reinforcing India's need to adopt digitization, especially in agriculture, Prof. M Moni, Chief Advisor (IT) Ministry of Agriculture and Farmers' Welfare said, "There is a dire need to include industry IoT, Industry 4.0, GIS, and AI to digitize agriculture."
At present, farmers are provided with agro-meteorological advisory services to plan the day-to-day work schedule. They get forecast of five days as well as next 15-20 days. However Prof. Moni said, "More agromet advisories are needed in local languages and in understandable manner so that farmers can take full advantage of the technology. So, we need smart villages and smart agriculture."
He also says that apart from more focus on irrigated agriculture systems, rainfed agriculture systems and tribal agriculture systems, there has to be given more emphasis on tribal agriculture systems and rural processing enterprises.
"A successful digitized water management system and focus on domestic trade will further boost agriculture. What we need is one heal farmer management system in order to open new opportunities," he adds.
While there is a desperate need to bring more technology to agriculture, there is another aspect of farmers not being deprived of getting the right price for their produce. Prasanta Kumar Swain, Joint Sectary (Marketing and AAM), Department of Agriculture Cooperation and Farmers Wefare talked about eNAM.
"We have huge production base about 1 million tonne of total production base. There are also 6,600 total wholesale regulatory markets to ensure that farmers get best price for their products. With flourishing of private markets gradually, a virtual market could help us. This is how the concept of eNAM came up," Swain said.